To Use:
1. Right-Click Image
2. Choose "Save Image As"
3. Click on "Save" or "Ok"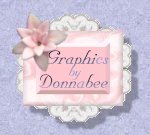 GALLERY #1

GALLERY #2

GALLERY #3

GALLERY #4


GALLERY #5
~~FULL BACKGROUND SETS~~

Do visit my other two Websites when you have time.
Just Click Below to go now.



Thanks for the visit.. I hope you found something you can use.
[Main Entrance] [Graphic Sets Entrance] [My Bio] [GRAPHIC SETS GALLERY #1] [GRAPHIC SETS GALLERY #2] [GRAPHIC SETS GALLERY #3] [GRAPHIC SETS GALLERY #4] [GRAPHIC SETS GALLERY #5] [letter to you] [smiles galore] ["I'M GOING BLIND"/My personal story] [cute things kids do] [Links to MD info] [SUPPORT FOR MD] [A must read for TEENS] [MD Index of all my MD PAGES]